Browse our gallery to see the results Dr. Edward Kusek, Dr. Andrew Schuiteman and our team have helped our patients achieve! To schedule a consultation with our dentists and learn more about our dental services in Sioux Falls, South Dakota, call Kusek Family & Implant Dentistry today at 605-371-3443.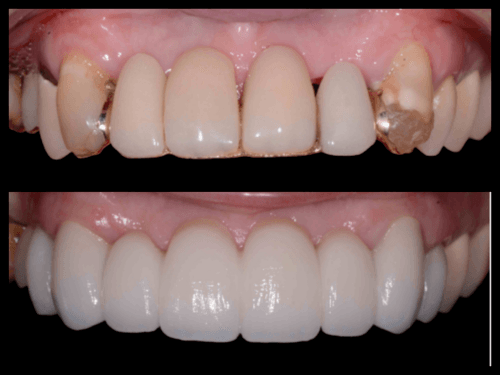 Porcelain Veneers
In this case, we were able to correct the non-uniform tooth shade of restorations and also restore the missing gum tissue between teeth.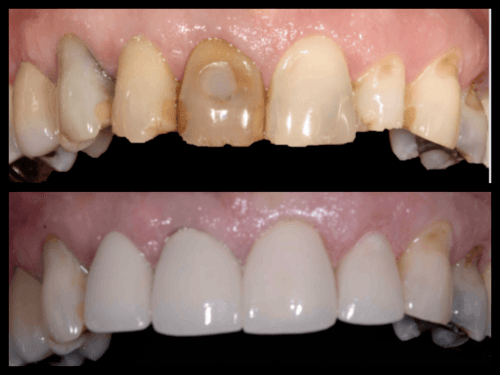 Porcelain Veneers
The front teeth had previously been discolored by trauma, infection and failing restorations. Porcelain veneers allowed us to re-establish the uniformity in color and shape once again.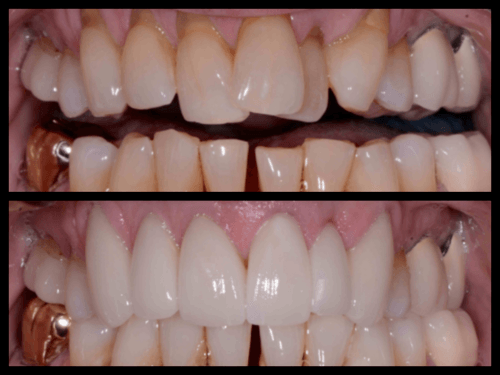 Porcelain Veneers
Severe crowding and loss of gum tissue made this a challenging case to restore. We were able to deliver the patient an excellent outcome by using porcelain veneers and crowns to straighten the teeth and recontour the gum tissue.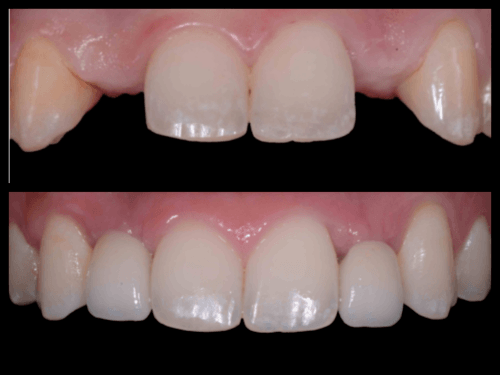 Implant Crowns
This patient presented us with congenitally missing lateral incisors. We placed implants and porcelain crowns to replace the missing teeth, all while preserving proper gingiva contours.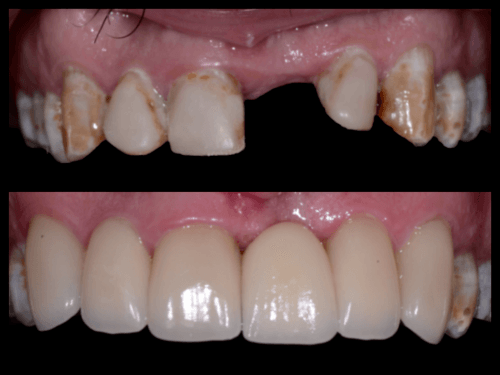 Porcelain Veneers & Implant Crown
Heavy areas of decay and staining on this patient's front teeth, as well as a missing tooth, created a complex treatment. By placing an implant and restoring the front teeth with porcelain crowns and veneers we gave the patient a very pleasing smile.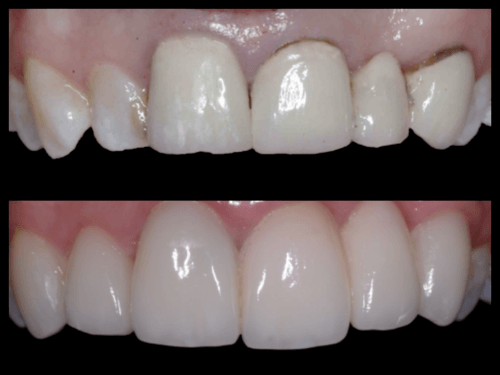 Porcelain Veneers
Older, failing fillings and crowns were replaced by using porcelain veneers. We were able to achieve a uniform shape and color in the teeth while also improving gingival contouring to make the front teeth look more natural.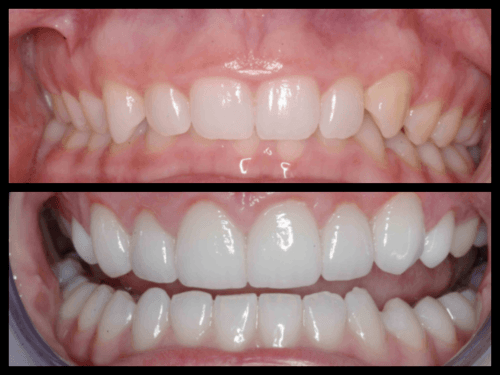 Gingiva Recontour
This patient's natural smile showed too much gum tissue. By surgically recontouring the tissue, we were able to expose more of the patient's natural tooth surface and give the smile they were meant to have.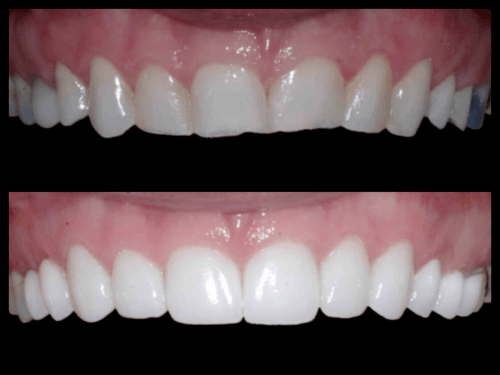 Porcelain Veneers
In this case, we were able to correct wear on the patient's teeth that left them with irregular shaped and darkened teeth. Porcelain veneers allowed us to correct the patient's smile architecture so the teeth looked more ideal.